Our friendly team is excited to meet you! We are committed to providing you with quality dental care that meets your oral health needs, and we make every effort to ensure that you feel comfortable during your visit to Dental Doctors of Somerset. Give us a call at 860-657-5522 to learn more and schedule your appointment with one of our experienced dentists in Glastonbury, Connecticut!

Jan Lopez
Jan began her career in health care after studying sociology/psychology at Central Connecticut State University. She worked for several years in the medical field before switching to the dental field to learn a different business aspect of health care. Jan was a patient of Dental Doctors of Somerset for several years before being hired in 2006 and considers it a privilege to be working with such a talented dental team.
Jan enjoys spending time with her family and friends.
If you have any questions about our practice, insurance, billing and scheduling please feel free to contact Jan at Jlopez@ddsct.com.
---

Pat Murray
With more than 40 years in the dental field, Pat is glad to be working so close to home at Dental Doctors of Somerset. As a hygiene coordinator, she values her experience scheduling and assisting. Pat began her career with her own orthodontist and worked in that specialty for many years. She creates both fiber and paper arts while taking classes and stocking her new crafts room.
---

Kelly Mattesen
Kelly received her certificate to practice dental hygiene from Tunxis Community College and Uconn School of Dental Medicine in 1988. She was awarded the Hu-Friedy Golden Scaler award for outstanding service to dental hygiene by her college instructors. She is also certified to use ViziLite® and Invisalign®. She has practiced with Drs. Egan and Fernandez since 1991.
When she is not ridding the masses of gum disease, she enjoys traveling the world, learning and implementing new technology in her life, reading mindless trash, watching too much TV, and spending time with her adult daughter, Amelia, and other people that make her laugh.
Kelly lives in Portland with her husband, Greg.
---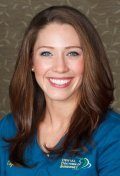 Crystal Solis
Crystal has been with Dental Doctors of Somerset since 2010. As a dental assisting student, Crystal had the opportunity to do an internship with Dental Doctors of Somerset, and she was then offered a permanent position after graduating from Porter and Chester Institute. The cutting-edge technology continually inspires Crystal's passion for dental assisting.
When not at work, she enjoys spending time with her husband, three children and their dog. Crystal is active in her church and CrossFit.
---

Marnie Schulman
Marnie is a 1992 graduate of the Fones School of Dental Hygiene at the University of Bridgeport, earning her Bachelor of Science degree. In addition to practicing dental hygiene since 1992, Marnie takes several continuing education courses each year to keep up with all the newest advances in dental hygiene. Marnie strives to deliver quality care through patient education and preventive dentistry. She has certification in VELscope®, Invisalign® and Florida Probe.
Marnie lives in Glastonbury with her husband, Marc, and two daughters, Madison and Karah. In her free time, you'll find her at the gym, cooking new recipes or enjoying a Starbucks latte.
---
Jacqueline Chavez
Jacqueline has been part of Dental Doctors of Somerset since August 2014. She received her dental assisting degree from A. I. Prince Tech back in 2012 and also continued her learning with an orthodontic assistant course. She is bilingual and both speaks and writes in fluent Spanish. She has been happily married to her husband, Jorge, since 2012, and they have two very cute daughters named Sophia and Violet. When she's not working, she loves to spend time with her girls and doing arts and crafts.
---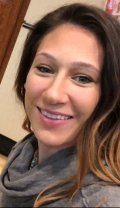 Jolene McCusker
Jolene is a dental assistant at Dental Doctors of Somerset. She graduated from Porter and Chester in February 2017 and began working with Dr. Egan and Dr. Fernandez full-time in May 2017. She currently lives in Newington with her daughter, Brooke-Lynn. They love their mornings to sleep in and have recently picked up a new love for CrossFit.
---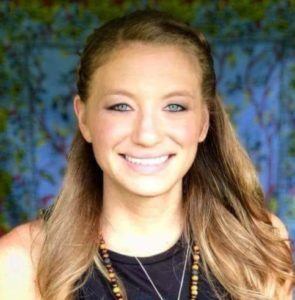 Kimberly Ratti
Kimberly Ratti has been a practicing registered dental hygienist for Dental Doctors of Somerset since 2009. Kimberly graduated with honors with an associate degree in Allied Health through Quinsigamond Community College in Worcester, MA, in May 2009, and she is local anesthesia certified in the state of CT. Kimberly brings extensive knowledge and skills from working in general and specialty practices involving complex cases, pediatrics, special needs and geriatric patients.
When Kimberly is not caring for her dental patients, she is actively involved in developing her organic farm, Giving Tree Farm LLC in Willington, CT, specializing in livestock (chickens, Nigerian dwarf goats and bees) as well as produce. She is also a certified yoga teacher and Reiki practitioner, which helps to incorporate all aspects of patient care for overall wellness, not just in the dental setting.